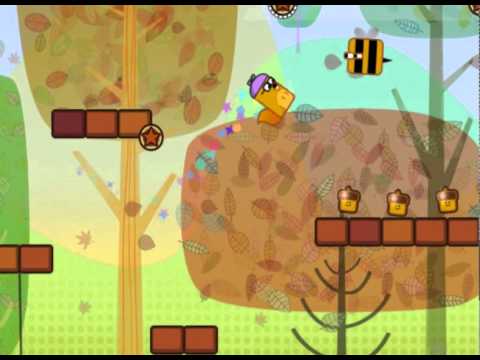 Helping Mr. Nibbles hoard enough acorns for his family will take quick wits and skillful jumps in this fantastic new platformer. Zany power-ups will help you along the way, and the precision controls will make sure every split-second move you make counts.
Classic-style platforming action infused with pixel-perfect controls make for an unforgettable experience.
Sixty stages spread across the four seasons.
Can you survive three epic boss challenges?
Collect power-ups to increase your chance of survival in this wild, woolly world.
Universal app that plays on both your iPad and iPhone.
"I have no negative comments regarding Little Acorns."

— App-Score, 10/10
"The all-around quality of Little Acorns makes it a must-own for fans of 2D platformers – and pretty much anyone who enjoy iOS gaming."

— AppTudes, 4.5/5
"With its quirky and wonderful graphics, relaxing game mechanic and simple yet effective control system, Little Acorns, has me going nuts (in a good way)."

— AppAdvice
"I found myself waking up this morning reaching for my iPhone not to turn my alarm off, but to try and complete a level I had been stuck on the night before."

— AppPicker, 5/5
"There is nothing not to like about Little Acorns."

— 148Apps, 4/5
"...Little Acorns is the sort of title you'll find yourself constantly going back to, the kind of game that fits too easily into a spare five minutes."

— TouchArcade
"Both children and adults should love it and find it a great way to pass the time."

— AppSafari, 4.5/5
"No matter if you are three years old, or forty you will be able to enjoy the game."

— TouchGen, 4.5/5