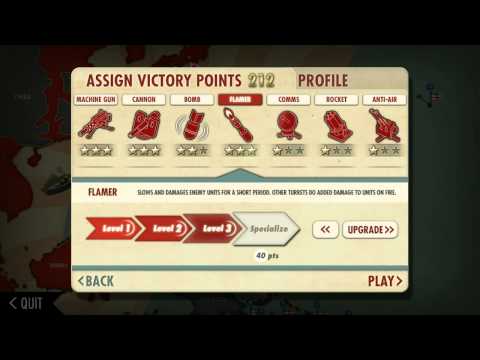 One of the original iOS hits is back, only this time every facet of the near-mythical tower defense game has been tweaked, twisted, and turned up to 11. Gameplay, graphics, music — it's all been refined to such a degree that you'll think you're dreaming.
Astounding level designs will challenge your strategic skills, and test your real-time defense tactics.
An overhauled graphics system brings the world to life with impeccable details and impressive effects.
A new retro-themed aesthetic that draws you into the game and looks magnificent while doing so.
All-new weapons and enemies will surprise you at every turn, and make every battle a memorable one.
Universal app that plays on both your iPad and iPhone.
"From Chillingo comes iBomber Defense: Pacific. Another Tower Defence game that gets everything so right in so many ways."

— App-Score, 10/10
"...Pacific offers nearly everything you need for an enjoyable and deep tower defense game."

— TouchArcade, 4/5
"It offers a refreshing take on the classic game type with some inventive features, wide variety of turrets and maps and some great visuals."

— Unbound Gamer, 100/100
"One of the better tower defense games out there."

— Internet Gumshoe