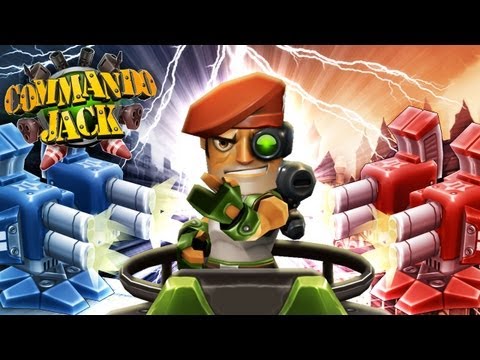 The Commando Jack MASSIVE update - 39 NEW LEVELS, 8 NEW ALIENS, 11 NEW WEAPONS and 2 NEW GAME MODES
You are Commando Jack, the baddest, meanest, toughest soldier planet Earth has to offer, and it's up to you to save the world from alien invasion. Repel attacks by placing towers on the map, but that's not all—when you need that extra bit of firepower just jump in your turret and take those suckers down in first person mode!
Seamlessly mixes tower defense with first-person-shooter gameplay. Totally unique.
Tons of levels make for hours of gameplay.
Universal build; plays great on iPhone, iPod touch and iPad.
Stunning graphics, destroy the invaders in full 3D.
Use well thought-out tactics as you place turrets, slow the enemy down then take them out.