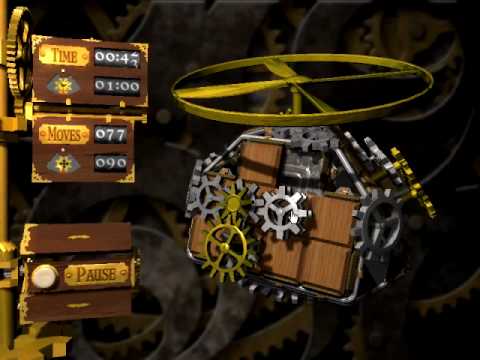 The award-winning puzzle game finally arrives on Mac, and the results are splendid. With brilliant levels and the style to match, this is one experience that will have your own gears turning. The perfect thinking man's game.
Over fifty puzzles to complete, such as rockets, toys, tanks, and whirlybirds.
Complete machines by moving multiple steam-powered parts like pipes, gears, hammers, wheels, and propellers.
Score three different cogs per puzzle by playing them in every game mode.
Finish puzzles in Inventor mode to unlock them in Time Attack mode.
Move Challenge mode adds even more replay value. Can you complete puzzles within just ten moves?
"It is awesome."

— TouchArcade
"One of the highest quality puzzle games we've seen."

— PocketGamer
"If a sliding puzzle was a wheel, consider it re-invented!"

— TouchGen
"The visual design and imagination of the game are stunning, with great attention to detail, and the sound effects are downright enticing."

— Adrenaline Vault
"A masterpiece visually, as well with the actual gameplay."

— AppAdvice