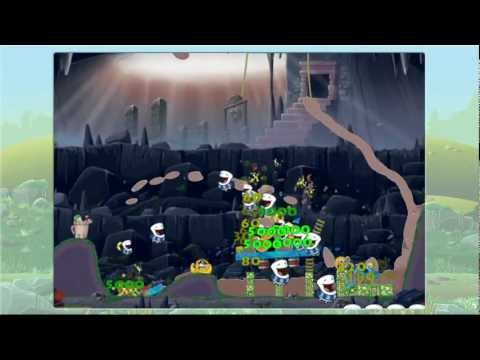 It's a tale of marshmallows and cocoa, mixed with exemplary gameplay, endearing characters, and entrancing musical numbers. Physics puzzlers this good only come around once a generation — after your first taste, you'll be a true believer.
A superlative physics model that's been polished for exceptional gameplay.
Wicked level designs have been meticulously crafted to be both challenging yet fun.
Various types of character powers allow you to approach level solutions in multiple ways.
Incredible material effects such as liquid and jello not only look great, but enhance the gameplay.
Universal app that plays on both your iPad and iPhone.
"Coco Loco is a fantastic physics based puzzle game, the best to hit the iPhone in a long time."

— The Smartphone App Review, 90/10
"Coco Loco is Jaw-dropping..."

— AppCroc
"You will quite literally be hooked within the first 5 levels, fun and simple, nothing else I could ask for."

— App-Score, 9/10
"Coco Loco is tasty in its own right, and offers variation on a beloved theme done with charm and just enough strategic differences to keep it from being redundant."

— 148Apps, 4/5
"If you are looking for another good physic based puzzle game you should download this game..."

— Internet Gumshoe, 84/100
"Coco Loco is an unexpected treat in the tired genre of 3-star physics puzzle clones on the App Store, and proves that with enough innovation, charm, and polish, any genre of game can be made fresh and fun again."

— TouchGen, 4.5/5
"Overall, Coco Loco is a fantastic physics based puzzle game, the best to hit the iPhone in a long time."

— AppAddict, 4.5/5
"...its graphics and sound give it a charm that encourages you to keep playing."

— Slide To Play, 3/4
"The game feels completely fresh, and it takes the best aspects of Angry Birds and Where's My Water to create a brand new experience."

— AppleNApps, 4.5/5
"...it is one of the most thoroughly solid and entertaining physics puzzle games I've played in some time."

— TouchArcade, 4/5