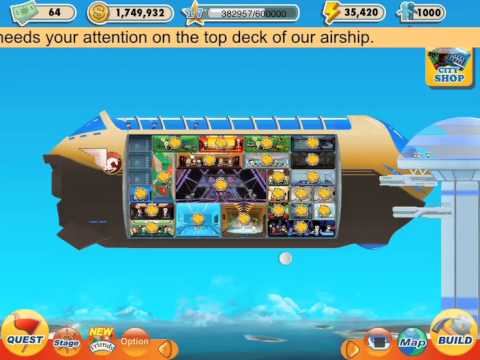 Fly the friendly skies in this magnificent new game that defies traditional categorization. Build and design custom airships while traveling across the world, from Paris to New York, as you unlock new shops, restaurants, and more. Filled to the brim with meticulously detailed graphics and soothing tunes, this is a vacation that you'll never forget.
Easy and intuitive touch controls make the game perfect for any type of player.
Stunningly detailed graphics that you can zoom in and out from in real time.
Countless number of ship customization options ensure that no ships are ever the same.
A simple but clever in-game economy that's as rewarding as it is sophisticated.
Universal app that plays on both your iPad and iPhone.
"I haven't been this addicted to a freemium game since Tiny Tower."

— Capsule Computers, 8/10
"...Aero Vacation is a must have title."

— Unbound Gamer, 90/100
"It's addictive, keeping you entertained by designing your ship and building up that economic empire..."

— FinalSmash
"...this is one of the better 'Build A ...' style games I have played."

— Internet Gumshoe, 80/100